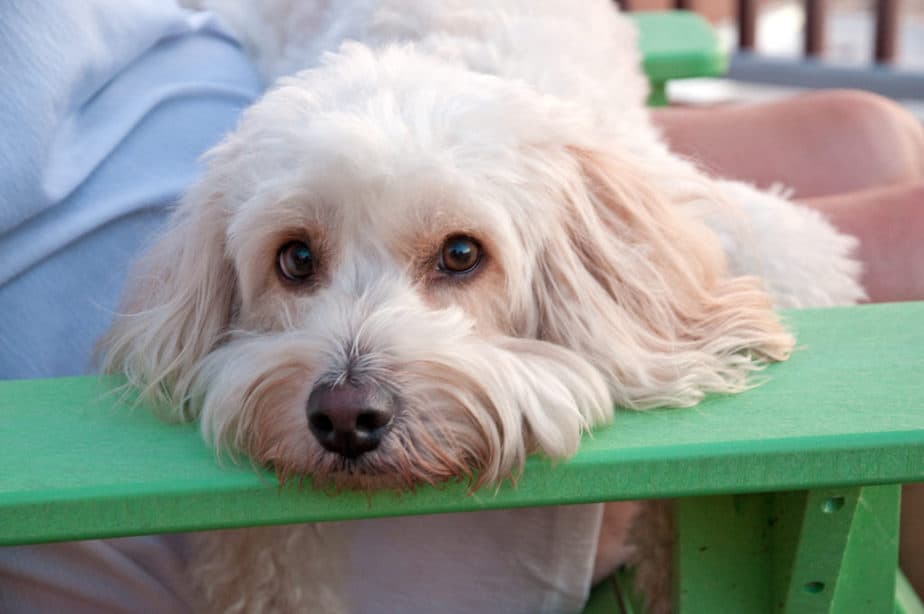 The cockapoo is one of the most popular dog breeds in the U.S. Therefore, demand for pure and cross breed cockapoo dogs is on the rise. 
Can you breed a cockapoo with a poodle? Yes, you can breed a cockapoo with a poodle in a process known as backcrossing. The cockapoo is a cross between a cocker spaniel and a poodle. It can be breed with a poodle parent, resulting in a cockapoo with a genetic identity closer to that of the poodle parent.
Consider several factors when breeding cockapoos. It is essential to understand the different categories of breeders and identify the one that works best for you.
How to Breed for Cockapoo Puppies
Crossbreeding a cockapoo with a poodle is increasing in popularity. For many dog lovers, the cockapoo and poodle crossbreed is their favorite.
To get the right crossbreed, consider finding a cockapoo and a poodle with the desired traits. Many people look for the cockapoo and poodle crossbreed because it combines the behavioral characteristics and appearance of the two breeds.
Breeding a cockapoo and a poodle is a rewarding experience that is worth trying. The crossbreed is known for its intelligence, low shedding, and friendly temperament.  
Initial Checks
The most crucial step to take when breeding a cockapoo and a poodle is to ensure the parents are healthy. There is no need to have a crossbreed with a lower genetic value than the parents. 
The parent breeds should be healthy to increase the probability of having a healthy crossbreed. Consider taking both parent breeds to a vet for a check-up to ensure you get healthy puppies.
Care and Maintenance
Cockapoos are incredibly sociable and need significant amounts of human contact to keep them calm. Without human contact, they become disobedient and unpredictable.
Some breeders may charge money to breed cockapoos with poodles. Other fees that you may have to deal with when breeding cockapoos with poodles include:
Cost of buying premium dog food
Vet costs
Vaccinations costs
Consider several tips when breeding poodles. First, you need to consider the health of the parent breed.
Using healthy parent breeds helps to ensure you bring better crossbreeds to life. In addition, plan the breeding carefully to ensure your puppies are better specimens than their parents. 
The average litter size of a poodle varies depending on the type. Larger poodles can have larger litters. 
The average litter sizes for poodles according to type include: 
Standard poodles – six puppies
Miniature poodles – five puppies
Toy poodles – one puppy
When to Breed for Cockapoo Puppies
Female cockapoos have two heat cycles in a year. Consider breeding puppies during the first cycle of the female cockapoo. 
The first heat cycle of a female cockapoo usually occurs when the dog is between six months and a year. One of the most distinct signs your female cockapoo is in heat is a clear discharge that may be followed by bleeding in some cases. 
Do not be alarmed by the bleeding; it is completely normal. However, consider taking your dog to the vet in case the bleeding becomes excessive. Test the readiness of the female cockapoo ten days after the bleeding begins. To test the readiness of the cockapoo to mate, gently scratch her back right in front of the tail. 
A female cockapoo that is ready to mate will lift its tail during the test. Bring the poodle once you are sure the cockapoo is ready to mate.
Hold the head of the female cockapoo during mating to prevent it from biting the poodle. Female cockapoos can be quite defensive during mating. Allow the pair to mate without interruptions, and they will simply walk away once they are done. Avoid trying to interrupt or separate the pair during mating because it may interfere with the process and aggravate the dogs.
Interruptions can also affect the mating procedure the next time. Cockapoo and poodle crossbreed puppies require constant care. Have a vet on around before and after birth. Prepare your home for the puppies by following your vet's pedigree guide. 
The puppies should have lots of room for play and sleep. In addition, they will need a toilet area and many toys to play with. In case you want to use a female poodle for breeding, the female must be at least two years old. However, the breeding procedure is the same as the one for a female cockapoo.
Physical Characteristics of the Cockapoo-Poodle Crossbreed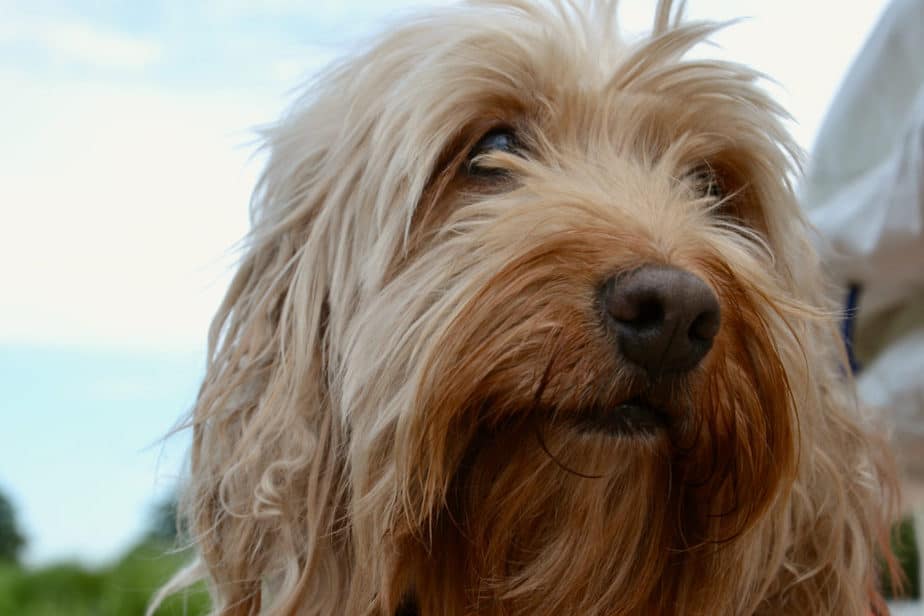 The cockapoo-poodle crossbreed takes the features of both parents; the poodle and the cockapoo. Its features may lean towards one parent or be a combination of the two parents' traits.  
Some crossbreeds have shaggier coats, while others have tight curls like their poodle parent. However, crossbreeds usually have beautiful, soft coats that require regular grooming.
The crossbreeds may have a mustache. In addition, they may come with different shades, including:
Golden
Apricot
Brown
Red
Mixed shades
The crossbreeds may weigh between 10 and 30 pounds and have a life expectancy of between 14 and 16 years. 
Cockapoo Mix Breeder Categories
Different types of breeders can help you breed a cockapoo with a poodle. Your preference entirely determines the type you choose.
Common breeder categories include:
Home breeder
Hobby breeder
Licensed breeder
Each type of breeder has its pros and cons.
Home Breeder
This type of breeder has dogs that he keeps as family pets. However, the breeder may decide to breed his dogs just once. 
If a home breeder decides to breed with his dogs more than once, he becomes a hobby breeder. In most cases, a home breeder breeds puppies in his home environment.
If you are thinking of breeding a cockapoo with a poodle using a home breeder, make sure the breeder shows you:
The mother dog
Where the mother dog lives
Where the puppies will be reared
The puppies will grow up and become familiar with the home environment, which some dog owners find desirable. Such puppies often find it difficult to get used to a quieter environment in a kennel. 
On the downside, the fact that a home breeder has not had a litter before means he is not experienced in puppy breeding. Therefore, contact the home breeder and find out his inspiration for breeding puppies before you bring your dog for breeding. 
Consider getting a breeder with a genuine interest in breeding cockapoo crossbreeds and one who aspires to raise litters to high standards.
In addition, work with a home breeder with an experienced mentor to make up for his lack of experience.
The home breeder you choose should show that he is willing to do everything possible to breed the puppies safely. The breeder should demonstrate that he is breeding for the right reasons. 
Make sure you are comfortable with the pets and the family where the puppies will be raised. The breeding environment should meet your standards. 
Hobby Breeder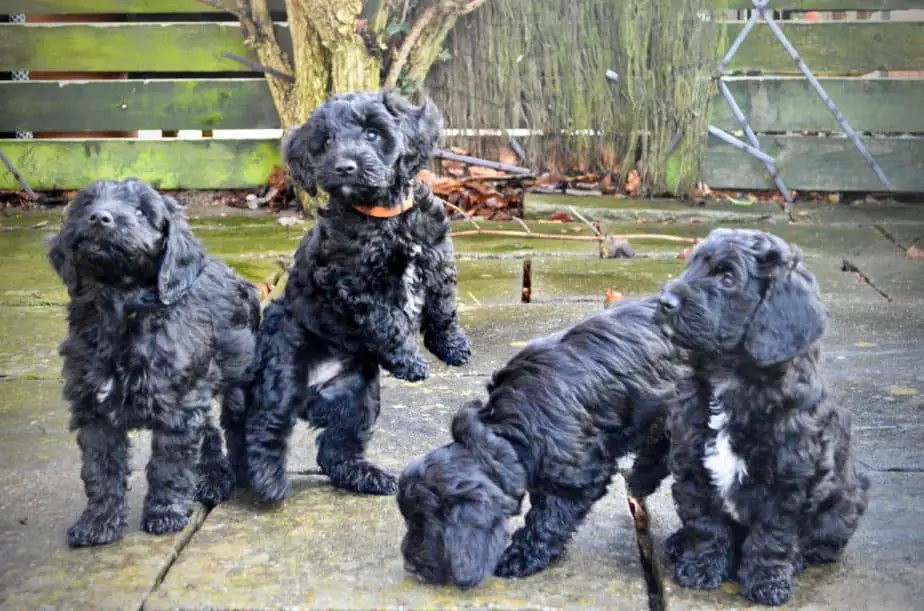 This type of breeder has several dogs and has bred crossbreeds more than once. Hobby breeders are allowed to have up to four litters per year. 
Some hobby breeders do not have their stud dogs. However, they should show you suitable photos of the dogs they have for breeding and their health certificates. 
Hobby breeders usually keep their dogs either in their homes or in kennels outside. However, some hobby breeders alternate between indoor and outdoor rearing. 
Neither indoor nor outdoor rearing is better than the other. However, the condition of the dogs and their environment should be of importance. 
Be sure to check all the dogs of a hobby breeder to ensure they are fit and healthy. In addition, ask the breeder for a history of breeding and the parents that have been used.
Licensed Breeders
As the name suggests, licensed breeders are expected to have a certification that they should be happy to display to you. This type of breeder subject to annual inspections from relevant local, state, or federal agencies.
Licensed breeders are permitted to breed more than four litters per year. In addition, their facilities are expected to meet specific standards. 
Must Have Products For Poodles And Doodles
Thank you for reading this article. I hope you found it helpful. Here are some products that I personally believe every owner should employ to help ensure the best quality of life for their dogs. These are affiliate links, so if you do decide to use any of them, I'll earn a commission.
But in all honesty, these are the exact products that I use and recommend to everyone, even my own family.
Lemonade Pet Insurance: Lemonade Pet Insurance has enabled me to afford a very high level of veterinary care for my dog, Angus. Even after he was diagnosed with cancer a few years back. Lemonade is a great company, and I can't recommend them enough!
Brain Training For Dogs: Brain Training for dogs is an amazing online training program I found that actually helped me to understand and ultimately stop my dog's separation anxiety and destructive behaviors when I left the house. This program actually works, and at a small fraction of the cost of hiring a dog trainer!
Pet Plate: I first learned of Pet Plate when the company was featured on the TV show "Shark Tank" back in 2016. Pet Plate is the dog food subscription service I use to provide extremely healthy, pre-portioned meals for my dog. Pet Plate gives my dog Angus the highest quality nutrition at a very affordable price.
BarkBox: Without a doubt, my dog enjoys Barkbox more than anything else I buy him. BarkBox delivers a customized box of themed toys, treats, and other products to your door each month. In addition, I like that a percentage of proceeds is donated to local animal shelters.
Pawp.com: Pawp is not insurance. It's a membership program that gives you access to unlimited video calls or texts with a licensed vet 24/7 and includes up to six pets on a single membership! I Purchase this service for my dog Angus and have saved hundreds of dollars over visiting his local vet with questions or more minor health concerns. Pawp will even pay up to $3,000 if your pets experience an emergency situation! Check out Pawp's website to see why Pawp can help you save money and increase your pet's quality of care.